About the Artist: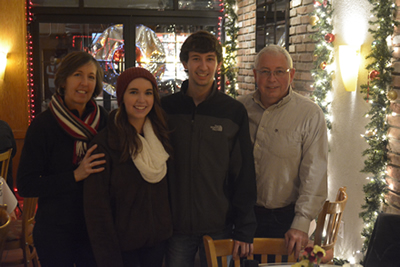 Back when I was in Kindergarten I had an instamatic camera that I took with me everywhere. I wanted to capture what I saw. When I got the prints back from the lab I was never happy with the results. They weren't even close to what I was seeing at the time I took the photographs.
I decided to learn how to make my camera see what my eyes were seeing. To create what I Imagined, Dreamed and Loved.
I saved up for years and when I was in 10th grade and I purchased my first my first 35mm SLR camera. I stared processing my own film and printing my own photographs in our basement and I still wasn't happy with the results- but I was getting closer!
From that point on it's been a life-long learning process: a B.F.A from the University of Bridgeport followed by hundreds of seminars classes though out the years. I was fortunate enough to be able to make photography my profession over 30 years ago and I've never stopped learning and creating.
I always tried to remember that before I could break the rules I had to lean the rules.
A man who works with his hands is a laborer.
A man who works with his hands and mind is a craftsman.
A man who works with his heart is an artist.
Every great portrait photographer is striving to capture more than what you can see on the surface, he's reaching for what's in your heart.
Clients have included:
Waterbury Symphony Orchestra
Seymour Pop Warner
CT Renaissance Faire
Sacred Heart University
Shelton National Little League
St. Jude School
St. James School
All Saints School
St. Catherine of Siena School
Stratford Pop Warner
St. Ann School League
Wilton Family Y
Suburban Basketball
Shelton National Little League
Stratford Baseball Association
Seymour Pop Warner Football & Cheerleaders
Stratford Pop Warner Football & Cheerleaders
St. Ann Parish Basketball League
Suburban League Shelton
Let us show you how we've delighted thousands of clients with our special portraits. Call us today: 203.395.8578